Sepia card variations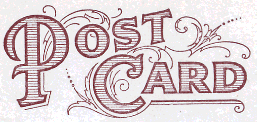 The table below contains illustrations of all currently known variations. They are printed in sepia ink.
Basic Variations
Design
Comments


Type ornate
Title on picture side, full description on back, reference number at bottom centreof back.
Also has "Dixon" in white in a handwritten style at the bottom right of the picture, as also seen in the later glossy black & white cards and a few early coloured ones.
---
This page last amended 7th October 2004
© copyright 2004 John Crabbe

---